2015 Maxima. NOT Mustang…
Last Updated: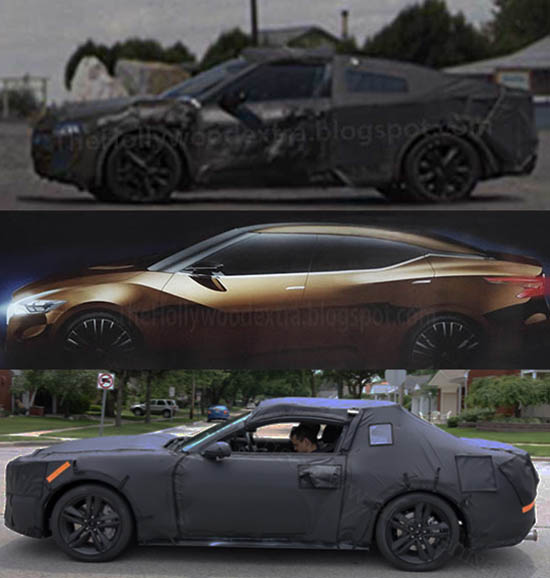 I meant to post this a while ago.
A few weeks ago I posted this picture of a prototype taken in Death Valley this summer.
Which is the 2015 Nissan Maxima.
But somehow, many thought it was the next Mustang. Which is weird. Since the Mustang is a 2 door RWD car with a much shorter wheelbase. And completely different proportions.
So I put this together, showing the car caught in Death Valley. The upcoming Maxima concept.
And the 2015 Mustang, testing somewhere.
What do you think?