Audi starts production of the new A3 Convertible
Last Updated: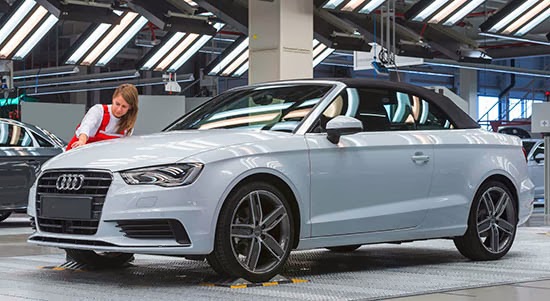 The A3 sedan is built in a factory in Hungary (not Germany).
As so is the all new convertible version.
The new, Hungarian Audi, should make it in the US sometime next year.
This is also the 1st picture I see of the convertible A3 without the sport package option. A much cleaner look, without spoiler or side skirts.