VW E-Golf
Last Updated: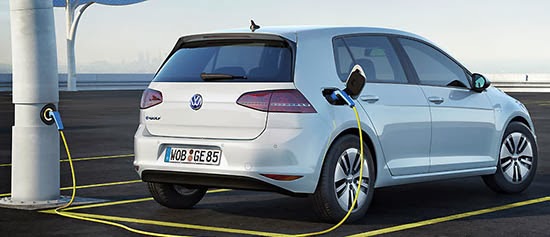 The all electric Golf will be sold in the US next year. Competing with the Leaf mostly.
They claim an average range of 70 to 90 miles. So it might be a little less than the Nissan.
But it does come standard with a "Fast Charging capability" that allows 80 % of the battery to charge in 30mn.
That means about 55 to 70 miles on a 30 minute charge. Which is not bad at all.
We are getting this in the US in the 4th quarter of 2014.