Nissan Altima convertible: Never made it…
Last Updated: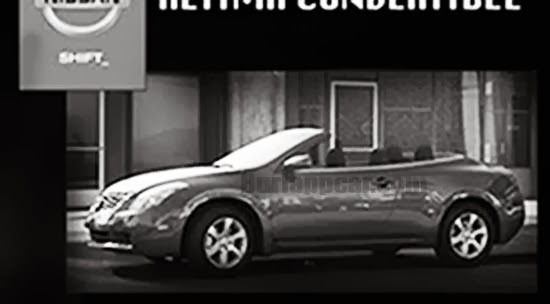 Looks like Nissan was really considering a convertible version of the Altima coupe.
At least at some point.
I always thought it would ave been good competition to the Solara Convertible. Or Sebring.
They obviously decided against it. (Somehow, someone at Nissan thought a convertible version of the Murano made more sense…)
Since they don't even have a 2 door version of the Altima anymore, I guess we're not going to see a convertible anytime soon.