VW sells 100 000 US diesels in 2013
Last Updated: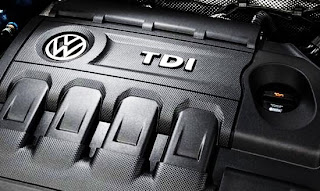 Which is pretty amazing. In a country that wasn't buying diesel cars just a few years ago. (Or just a few.)
And there will be selling much more next year. Since an all new Golf will come out. (I am sure it will be more popular than the current aging model.)
And the GTI will have its own diesel version, the GTD.
I have driven different versions of VW's DTI engine in the past couple of years. In the Golf, Jetta, Beetle and Passat.
For some reason, it is noisier in the Passat.
But great in all other models. Their DTI totally changed the way I used to think about diesels.
Mileage is always much better than advertised. (Never less than 50MPG on the HWY)
Still, it is old fuel. Not a new technology at all. But until everything goes electric, I think it is a really good choice to save gas.