Chevrolet Silverado test drive coming up…
Last Updated: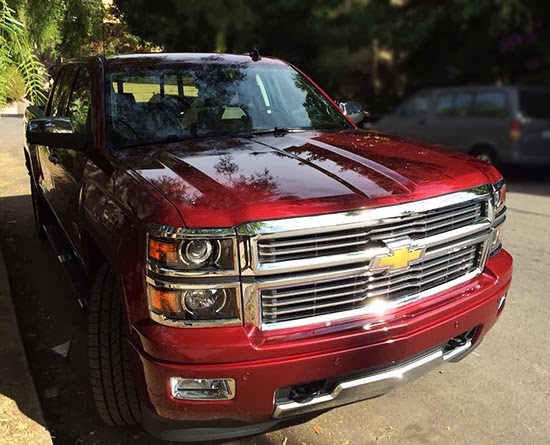 This wasn't planned and came to me as a surprised. I was told yesterday that I was driving this for the week.
Why not…
The full name is; Chevrolet Silverado High Country 4WD Crew.
Quite a high end truck.
I am not a "truck guy" as I have no need for this where I live. I do not own horses, or tow anything. And I am not a contractor. So I will try to be open minded and see the good side of owning such an enormous vehicle in the city as a daily driver.
So far:
-It's really big
-Interior actually better than in pictures (which I had noticed at the auto show)
-Getting 15MPG in the city so far (rated at 14)
-Much more comfortable than the Ford F150 I drove a few weeks ago. (doesn't "jiggle" as much)
-No start switch. Old fashion key.
-$52 475 as tested!!!!