2015 Audi TT
Last Updated: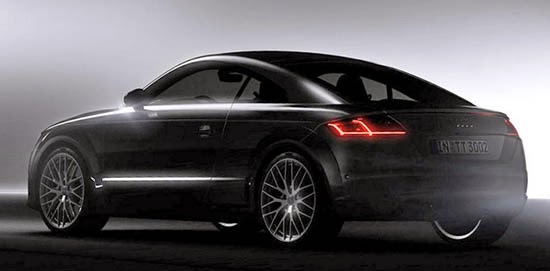 First picture so far.
Many more coming very soon.
And the is looking pretty sad. Not new at all. Like all "new" Audi designs, a squared off version of the current model.
The TT has always been a really nice looking car, and this is still. But at the same time, I think it is quite insulting to call it new.
I wonder what is wrong at Audi that they are so unable to come up with any new designs….