2015 Cadillac ATS Coupe
Last Updated: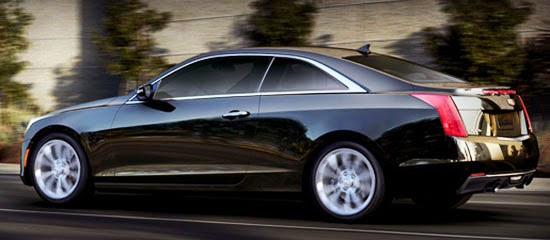 Just thought I would share this picture I hadn't seen before.
Where, I think, it looks quite nice, in black.
I think this works much better than the sedan. the back seat being so small it is quite ridiculous in a 4 door car, but much more acceptable in a coupe.
The sedan doesn't really have any advantages and the coupe looks much better.
The are considering a convertible version of this very seriously (The coupe already has frameless door windows). Which should really be great.
This would allow the ATS to better compete with the 2015 C-Class, which will also be offered as a coupe and a convertible.