2015 Chrysler 200 MPG
Last Updated: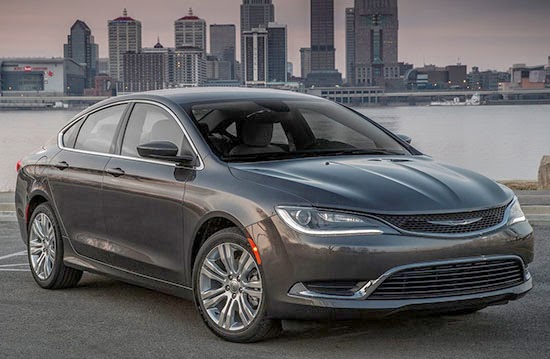 The base 2.4 model is officially rated at 23/36MPG.
While the V6 gets 19/32.
(These are for the FWD versions.)
Not the best numbers but still very good.
These "official" numbers don't mean that much anyway. Since all mid sized sedans seem to be getting similar results in real world driving.
I usually get more than the official number on the freeway, and a bit less around town.
And never get over 18 around town with big V6 like the 3.6 Liter in the Chrysler.
On another note, I was told that the 200 EV pictures I posted a while ago are actually of the Plug-In Hybrid upcoming version. Not a pure EV.
And after seeing the new 200 in the streets, I can say it looks less like a Ford Fusion in the Flesh.
But most reviews I have seen still complain about the 9 speed auto (Which I think is a stupid idea in the 1st place)
And about the base 2.4 Liter still not being as smooth as the competition. Which could be bad for the 200 since they expect this engine to be in over 70% of the cars sold.