2015/16 Subaru Legacy STI?
Last Updated: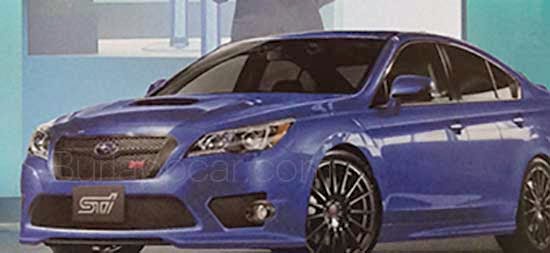 Not sure yet. But there could be a sportier version of the all new Legacy on the way.
With a rumored 300HP engine.
Right now, the top engine is the 3.6 Liter V6.
So not sure if they would even offer an STI version in the US or not.
Seems to me that it would be a car that Subaru fans would love. But others wouldn't even care about…