2016 Mazda Miata
Last Updated: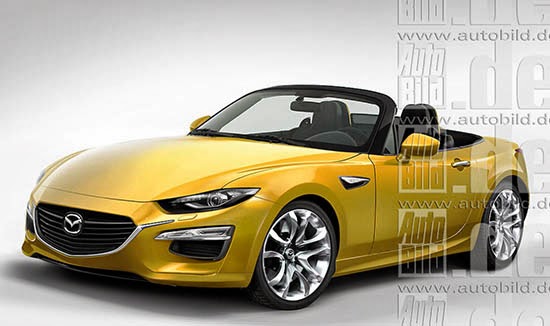 There are a few rumors about the all new Miata showing up at the New York auto show next month.
Mazda is indeed planning a 25 Anniversary celebration at the show. But no one knows if the new model will be there or not.
Some say they will only show the new chassis. (Who cares)
It would be really nice to see the all new model. As it has been referred to as "best design ever" by some Mazda people.
So expectations are really high.
But I had also heard previously that the car wouldn't be shown before next year.
They did have a deal with Fiat to share the platform with an all new Alfa Romeo model.
Since it seems that might not be happening anymore, it could be that Mazda just decided to show the car early.
Who knows.
This illustration above is OK. But not really the "best design ever" I am now waiting for…