Another pic of the 2016 Ford Taurus mule.
Last Updated: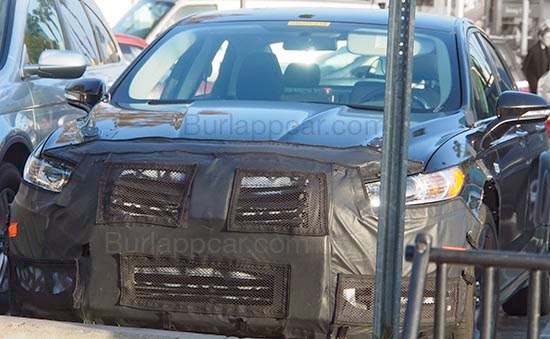 Now some people are saying this is a mule for Lincoln. Since the large MKS is soon due for a redesign.
Not sure… The horizontal grille behind the camo doesn't really say Lincoln.
Unless this is also part of the camouflage and the real grille is behind the whole thing.
(But then, why even test that)
Is Lincoln is again redesigning the front end of their cars??? Horizontal this time.
Or it is just plain and simple the next Taurus…
Only one thing is 100% sure: It is NOT a Mercury.