Inside the 2015 Hyundai Sonata
Last Updated: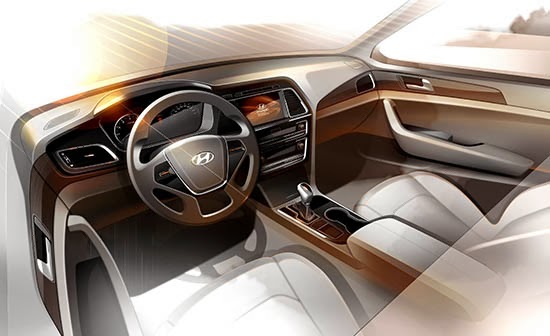 This is an official sketch from Hyundai.
Looking a bit more conservative, just like the exterior sketch I posted yesterday.
Lots of straight lines. Although maybe not as much as in the new Genesis.
This might end up looking and feeling more upscale than the current one.
We'll see…