Something you don't see every day…
Last Updated: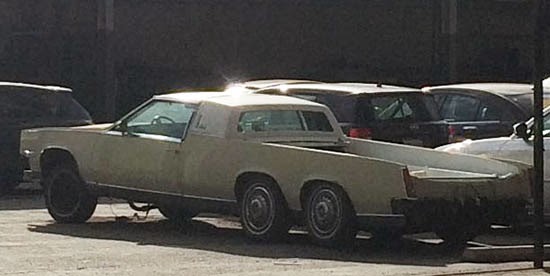 This was at a shop in Glendale. A few days ago.
Not sure what is going on there. Obviously an Eldorado, with a pick up truck bed… And 6 wheels!
Just wonder if it is old, or in the process of being built.
Next time I drive by (on my way to the great Golden Road Brewery), I will stop and ask.