2015 Kia Sedona
Last Updated: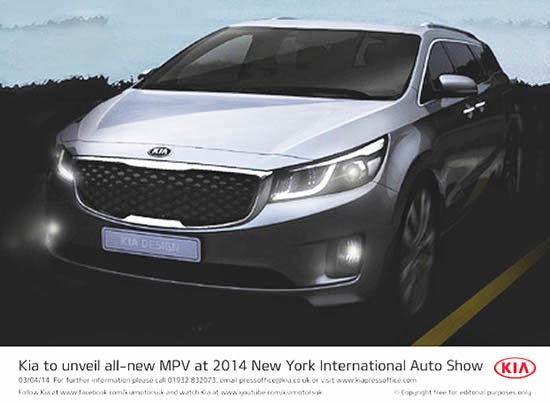 Or will it be called something else.
The text says "new MPV". Not "Sedona". Not even "Minivan".
They might be trying to be cooler than the Sienna/Odyssey crowd. But from all the spy shots we've seen for the past year or so, it will still look like a Minivan….
We'll see the whole thing in just a few days.