2015 VW GTI Price
Last Updated: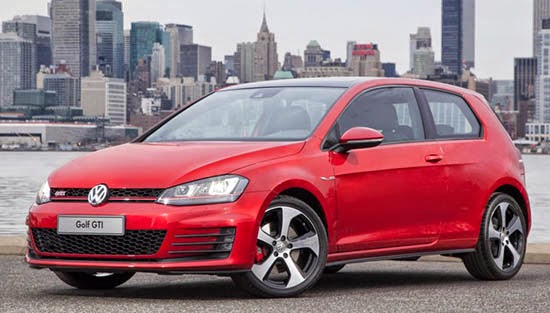 The all new GTI will start at $24 400.
This is for the 6 speed manual. Which will be almost impossible to get unless you order one.
Most will be actually priced at $1100 over that, which is the price of the Automatic option.
For about $3000 more, you can get the SE model with sunroof, leather, rear view camera etc…
While the top of the line $29 500 Autobahn model will only be available as a 4 door.
(And include Navigation, power seat, climate control).
$24 400 isn't bad. But $3000 extra for sunroof and leather isn't cheap.
Still. The GTI is both fun and very practical. A rare option these days.
I am actually interested in finding out how much the regular Golf will be.
It was only offered in a basic one level before. But now it seems that VW will be pushing it in the US.
With more versions and options available.
It is a better car than the Jetta. Based on a much more modern platform. With a much, much better interior.