2015 Hyundai Sonata Eco
Last Updated: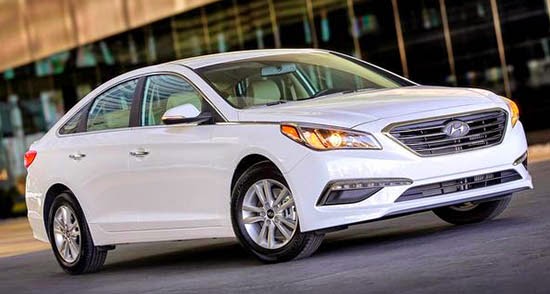 A surprise addition to the all new Sonata.
This new Eco model is powered by a smaller 1.6 Liter Turbo with a new 7 speed automatic.
It still has 177hp, and gets 28/38MPG. Sounds pretty good.
Until you compare it with the regular 2.4 Liter engine.
Which makes around 195hp. But still gets 25/37MPG.
It gets even worse when you compare prices. The new Eco is about $2100 more than the regular model!
Really?
It is one thing for VW or Audi to charge about $2500 for for their Diesel models that get over 50MPG HWY in real live driving. (And about 33 in the city)
But I cannot imagine people paying over $2000 more for a car that gets 3MPG more in the city. (And just 1 more on the highway).
This feels like what GM was trying to pull a few years ago with their "Mild Hybrid" system (also called Eco) Same story there, where expensive technology was used to gain about 3MPG. No one bought it.
Not sure what's going on here with Hyundai. It would make sense if the 1.6 Turbo was the base engine, replacing the 2.4 Liter.
Otherwise it's a scam.