2015 Land Rover Discovery Sport
Last Updated: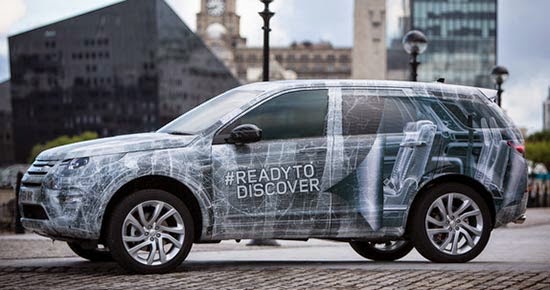 Land Rover has just released official pictures of a camouflaged prototype of their new SUV.
So we can actually see the whole shape.
And where the seats are. They also mentioned that, in the UK, it will offer 7 seats.
From the picture above, it looks like these last 2 seats are about an inch from the hatch.
It doesn't look like adults can actually fit back there.
So this will probably not be offered here.
This is supposed to compete directly with the all new Mercedes GLK.
We should see the whole thing really soon since it will be introduced next month.