2015 Mazda2. And more…
Last Updated: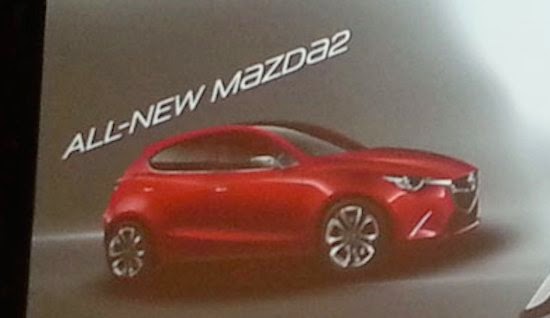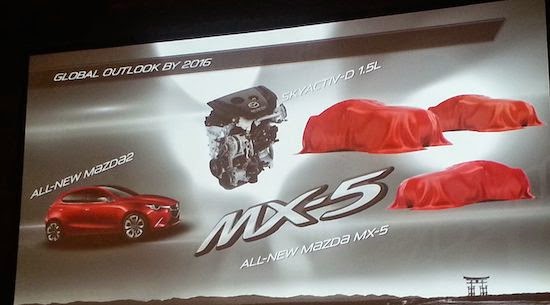 Not sure where this is from. Dealers meeting. Or something else.
But it shows what we can expect from Mazda within the next 2 years.
The all new Mazda2 isn't a surprise. Although this is the 1st picture ever of the production model.
It also looks like it will get a new 1.5 Diesel as an option. (Not for us)
And I also see a panoramic roof.
Still no actual picture of the new Miata. It must be under one of the covers.
But strangely enough, it also looks like 2 other coupe, or sedan models.
I don't see the upcoming new CX9. Or the small CX3 crossovers.
Maybe a Mazda6 Coupe?
Or a new RX7?
Weird…