2016 Alfa Romeo Giulia
Last Updated: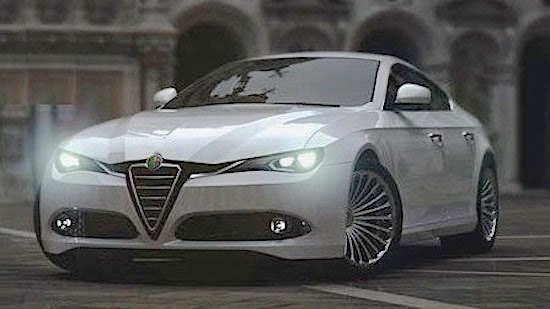 This, of course, is just an illustration.
As we really knows what Alfa's next mid size sedan will look like.
It was, for a while, rumored to be based on the new Chrysler 200 platform. But now it looks like Alfa will be getting its own RWD platform instead.
Which is a good thing.
The new mid size sedan might be their most important model yet. Since it will compete with the Audi A4, C-Class, 3 Series and Volvo S60. And the all new Jaguar XE.
Quite a crowd. Unlike the new 4C, this could sell in real numbers.
And I really wouldn't mind if it ended up looking like the illustration above, or close to it…