2016 Toyota Prius
Last Updated: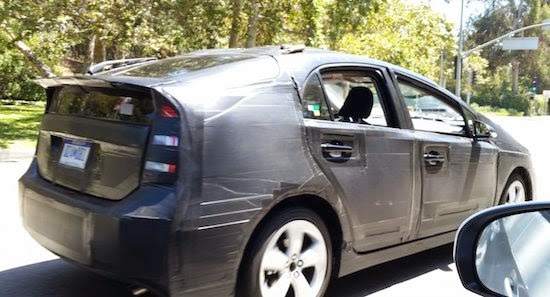 Still under heavy camouflage.
But now you can tell it will look quite different than the current model.
Even if the general silhouette is similar.
The cut from the hatchback and the rear door both look much more rounded than before.
I suspect that under all that black tape, things might not be that angular anymore.
In any case, we will now have to wait 6 months more to see the real thing, since the new model has been delayed.