2016 Chevrolet Volt
Last Updated: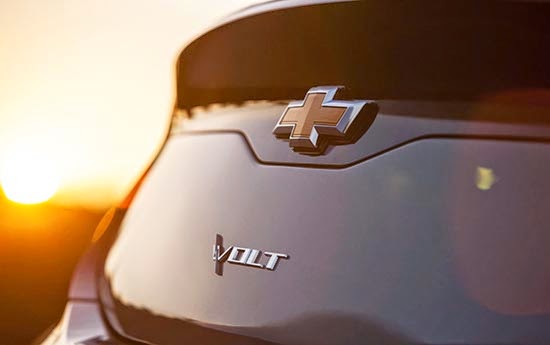 The all new 2016 Volt will be presented at the upcoming 2015 Detroit Auto Show in January.
Sooner than I thought, actually.
(Since the new Cruze was pushed back a year, I thought this one was too.)
Looks a bit rounder from this angle.
I do like the Volt. It is quite a fun sporty drive in EV mode.
But some things need to improve. Like a quieter, smaller, more fuel efficient gas engine.
A sunroof. More upscale interior.
And of course, more range. GM has been working on a 200 miles EV car for a while.
I just wonder if this technology could end up in the next Volt or another "EV only" model.
Even if the can "just" squeeze 100 miles out of the batteries, it would be quite a car.
What would you like to see in the next Volt?