R.I.P: Hyundai Elantra Coupe
Last Updated: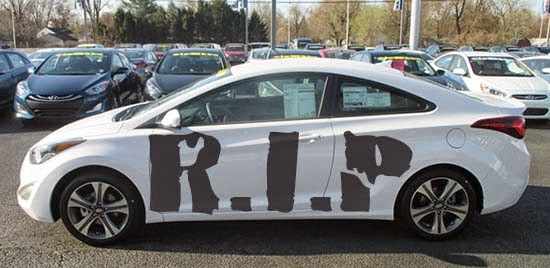 The coupe version of the Elantra will not return for 2015.
Due to poor sales.
Of course!
A coupe should be more than a 2 door sedan.
It should have more style and look better than the sedan version. Or at least, be different.
Honda seems to be doing it right. Both the Civic coupe and Accord coupe have their own design.
And do not look like 2 door versions of the sedans that are based on.
A coupe with no more style than a sedan is really useless. And a lazy way to design a car…