2016 Mazda CX-3
Last Updated: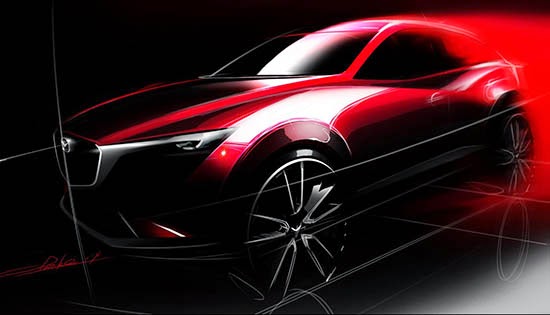 Mazda will show its all new CX-3 compact crossover at the Los Angeles auto show next month.
And, at least from this sketch, it looks really good.
It is based on the new Mazda2 and will use the same 1.5 Liter engine.
It will compete in this expending segment with the new (and delayed due to problems at the Mexican factory) Honda HR-V. But also the Chevrolet Trax and Nissan Juke.
And there is now a rumor than the small Hyundai iX25 will also be coming to the US.
A great time for tiny SUVs.