2016/17 Ford Taurus
Last Updated: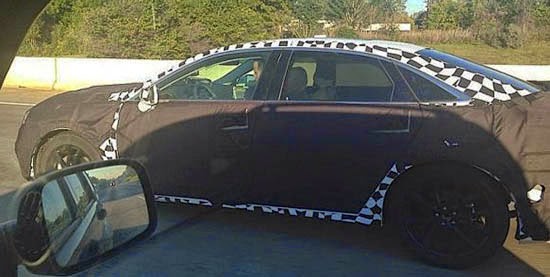 I got a message from one of these "anonymous" people, directing me to a site called "2016 Fordcars".
Telling me this is a tip.
So here are the pictures from that site.
(Not sure where they are from, and it this is just a way to promote some new site.)
But here it is: the next Taurus. The prototypes I had seen so far still and the enlarged Fusion body as a test mule.
But this is the real thing. And it looks like it will end up being pretty slick.
So, thanks to whoever sent me the link… I guess.