Infiniti QX30 Concept
Last Updated: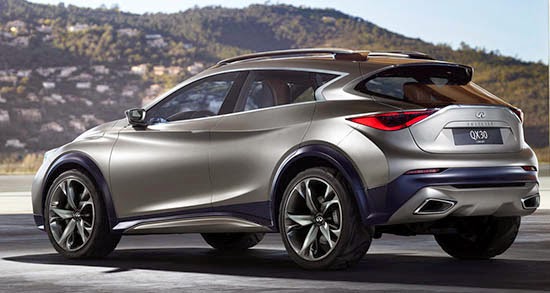 I think this is really good looking.
This could be quite a hit for Infiniti. And could finally help them crack the European market. (It is still rumored to be produced in the UK soon) And, as far as I know, it is still based on the same platform as the Mercedes CLA/GLA class.
Should be quite interesting…