2016 Ford Taurus
Last Updated: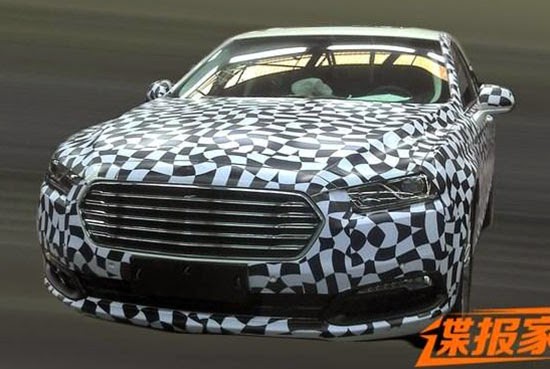 We can't see much from this.
But it doesn't look like they are going for a stand out design, like the new Maxima.
Or even the Impala.
A bigger Fusion is probably what it will look like.
Interestingly, the car will be unveiled in China before the end of the month.
I guess this is the biggest market for large sedans now.
Expect lots of chrome.
(They also mentioned China being the biggest market for the new Continental. Which explains the overdose of chrome everywhere…)