2016 Chevrolet Volt pricing
Last Updated: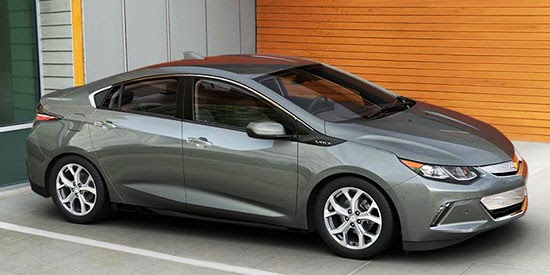 The all new Volt will start at $34 000.
Which is over $1000 less than the previous model. (Not as much of a price drop as GM had told us before)
Still, that is before the $7500 tax credit. And, where I live in California, there is an additional $2500 tax credit.
So basically, this is a $24 000 car now.
Which seems really fair. For a car that manages 50 miles in pure EV mode. But can also be used as a primary car with its gas engine.
I tested the current Volt twice before and really liked it. Although the second time around, I did notice how rough the gas engine was when cold in the morning.
The new 1.5 Liter is supposed to be smoother and quieter. With even better gas mileage.
GM has big hope for the new Volt, expecting to sell about 60 000 units a year.
And by the way, the current Prius starts at about $25 000. Which now seems crazy expensive for a car that doesn't have a pure EV mode at all.