2016 Honda Accord
Last Updated:
The Accord gets a slight restyle for the new year. (Which means an all new one is about 2 years away)
Not sure what version is pictured here, but it sure does NOT look like an improvement.
I mean, look at the chrome on that grille.
Ugly side skirts,dark wheels etc…(This must be some "sport" version)
It follows that weird design theory of "more lines is better".
I think this is really bad… Just when you think the Accord is pretty boring, they make it ugly.
it now looks like a Chinese version of the current model.
Besides being more vulgar now, it gets Apple Car Play and Android Auto. (EX and EX-L models)
And a bunch of "autonomous safety features" that I really don't care for.
As these are mostly for people who don't like driving anyway.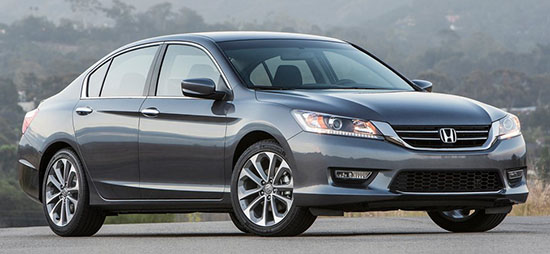 Here is the current model.
A paragon of class compared to the 2016 design .