2016 Infiniti Q30
Last Updated: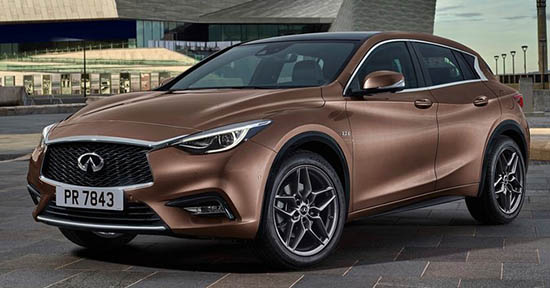 Finally, the real thing.
Looking almost exactly like the concept.
It is basically a Mercedes A Class with an Infiniti design and interior.
Which is not bad. As it does look really good.
Much better than the A Class, I think.
There will be a crossover QX30 version which will, of course, compete with its GLA cousin.
The Q30 you see here is scheduled to arrive in the US next spring.
While the QX30 is a year away.