2016 Kia Sportage
Last Updated: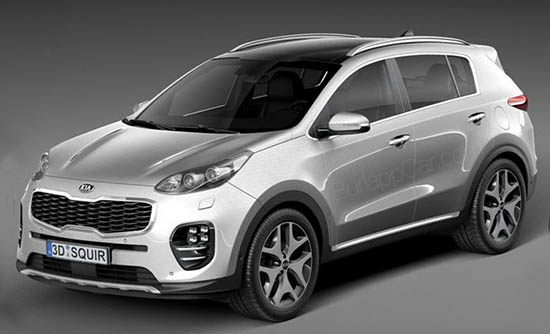 I drove the current model for a week a few years ago and was actually pretty impressed.
Plus, it looked really good. And pretty original compared to most of its competition.
( I think it still looks great)
This "next" one is basically a new design on the same theme. Just like what they did with the new Optima sedan.
But, just like with the Optima, it lost a lot in the redesign.
It's not as simple, pure. It has way too many lines now. The grille is also separated. (Trying to make it look more aggressive???)
The really cool thick chrome line on the C-pillar is gone.
This kind of looks like a Chinese copy of the current design.
It's not as mature at all.
So far, not a big fan….
UPDATE:
After looking at recent spy photos. These above do look fake.
Especially that side window leading to there C-Pillar.
So, there is still hope ….