2016 Kia Sportage
Last Updated: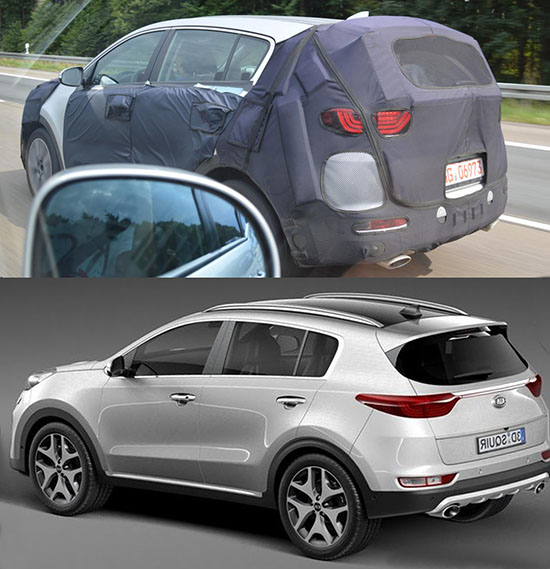 Here is a new picture of a Sportage prototype (caught in Europe)
I am trying to compare it to one of the pictures I posted a couple of days ago.
(I was really hoping for these to be fake.)
And they do look really close. But still fake to me. Or not?
What do you think???