2017 VW Tiguan?
Last Updated: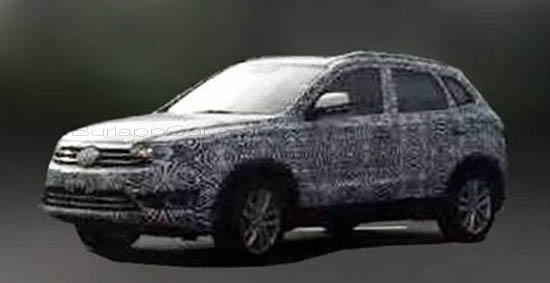 This looks like it could be.
As it seems a bit small for that "upcoming" (whenever that is) production version of the US Crossblue concept.
This seems much shorter. And I hear an all new Tiguan is just around the corner (finally)
Not much to look at. And I bet it won't look much better without all that camo paint.
Another boring (they call it conservative) design from VW. For their fans.
But, I must admit. that conservative approach seems to work. Since these "boring Jettas" still look quite fine a couple of generations later.
The boring stuff does end up aging quite well…