2017 Buick Lacrosse
Last Updated: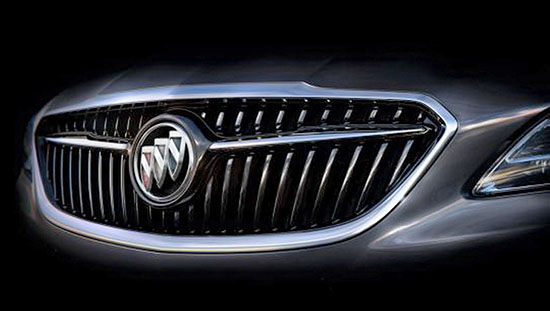 Buick is, so far, only teasing the front end of their redesigned large sedan.
It does look nice. But as we saw before (last week's spy shot) it won't look anything like the stunning Avenir concept from last year. (Maybe the Avenir might become another sedan, above the Lacrosse.)
We will see the whole thing next month at the L.A auto show.