All new Honda Civic
Last Updated: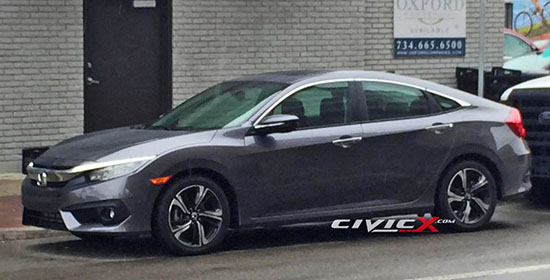 This is quite surprising. Even after seeing tons of spy shots, patent drawings etc…
I think the new Civic looks very impressive. Some details are a bit much. Like busy bumper design, that chrome pice on the grille.
But overall, this looks really good. And much more modern and upscale.
There will be a coupe version of course.
And, for the 1st time in many years (in the US) a hatchback.
I think this could actually really hurt the Accord. It this new Civic is roomier, why every bother with something larger and more expensive?
Go to civicX.com for more.