All new VW Tiguan
Last Updated: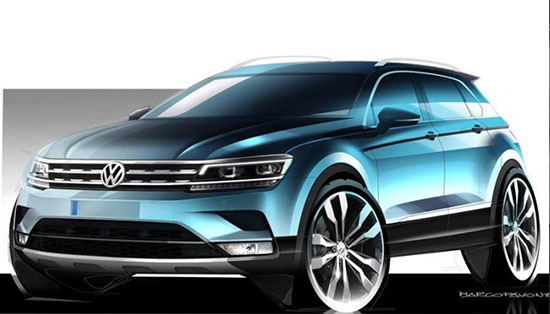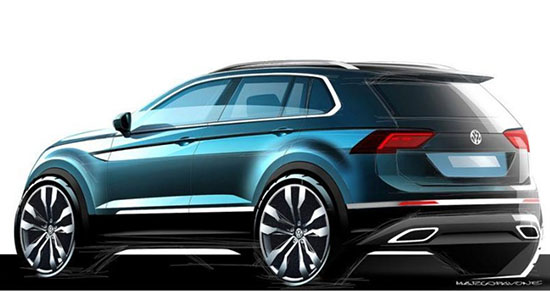 All we can see now are these super exaggerated official sketches.
The real thing will be the usual "VW Conservative" look.
(Although that also means it will age quite well.)
And, just like the Golf, it will be more of a real German car. Since the same version will be sold in Europe. (Even though the ones sold here will be built in Mexico)
Unlike the "pure US" Passat. And the "US favorite" Jetta.
The Golf has been quite popular here lately. And that's because it is the most German VW sold here.
(Except that old CC and Touareg)
The new Tiguan could do the same thing. A true "German feeling" alternative to the Japanese crowd of small crossovers.
I tested the current model last year, and was quite impressed. It is a really nice driving car.
This should be even better, and cheaper.