Andi e-tron quattro Concept
Last Updated: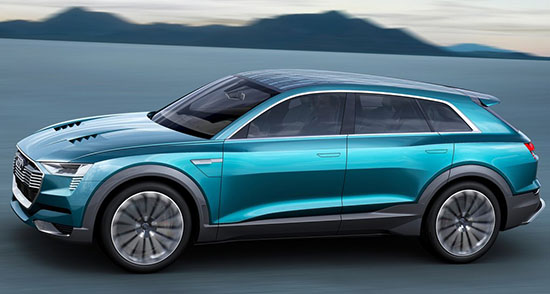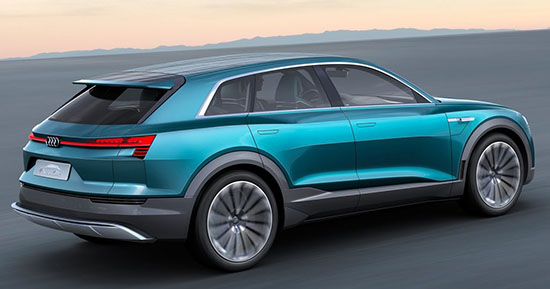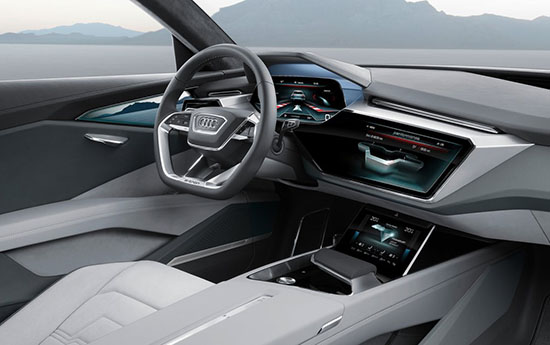 So this is supposed to be the Tesla Model X fighter we've been hearing about.
But, this is only a concept. And it looks like one.
I really don't think Audi has the guts to actually produce something like this.
It makes the new Q7 looks even crappier than it is already.
The stuff they actually produce is the new "looking 99% like the old one" A4 and the pathetic new Q7. Wich looks like a wagon from the late 80's.
Nothing like this.
The good news is the powertrain. The battery pack allows for a range of over 310 miles.
With a charing time of 50 minutes from a special charging column.
This is getting really good. And better than Tesla.
If the production model actually looked close to this, it would kill the Model X.
The Tesla looks goofy and almost stupid. And the "falcon" doors are a showy gimmick.
Something like this would really steal sales.
And, being an Audi, the interior equality would also be miles ahead of the Tesla.
But…. I really don't think we will see anything close to this concept in the streets anytime soon…