GMC Canyon test drive coming up.
Last Updated: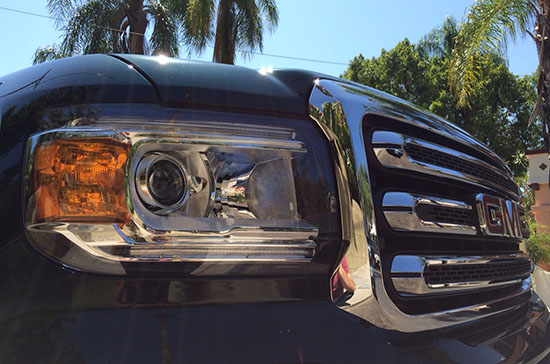 After driving that big black Silverado a few weeks ago, I was really wondering about its little brother, the Chevrolet Colorado.
Instead of a Colorado, GM sent me a GMC Canyon. Which is basically a slightly more upscale version.
The one I get to drive for a whole week is a 4 door, short bed AWD version.
With lots of options.
So, at around $41 000, it is quite a bit more than the $32 000 basic Silverado I had.
So far, it looks really good inside and out.
And that's pretty much all I can say about it since they just dropped it off.