Something you don't see every day…
Last Updated: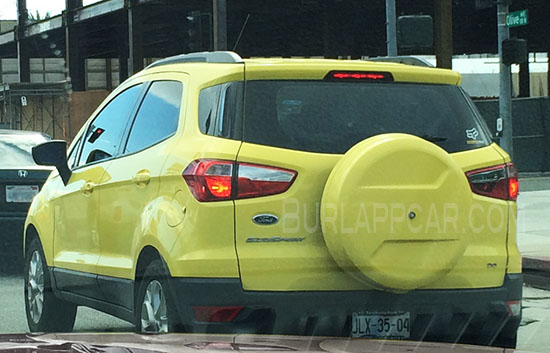 At least in the US.
I was in Burbank yesterday when I saw this yellow Ford Ecosport.
Which is sold pretty much around the world, but not in the US.
I couldn't tell if the plates were from Canada or Mexico?
But it wasn't a Michigan plate prototype.
Too bad Ford isn't selling this here. Seems like everyone has something that size in the US now.
Nissan Juke, Honda HR-V, Mazda CX-3, Chevrolet Trax, Jeep Renegade etc…
Maybe they are waiting for the next generation…