2016/17 Mercedes E Class
Last Updated: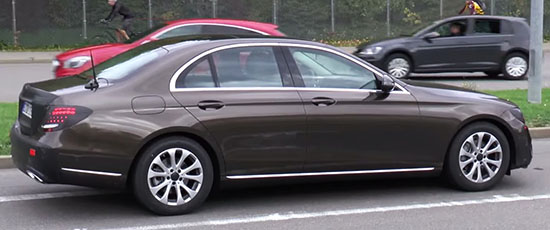 So far the best picture I have seen of the all new E Class.
Of course, it is predictable. Since it always looks like a smaller S Class/Larger C Class.
But that's OK. This looks very nice. A "classic" design that will age well.
And will please all current E Class owners, which is the point.