2016 Audi Q7 starts at around $56 000.
Last Updated: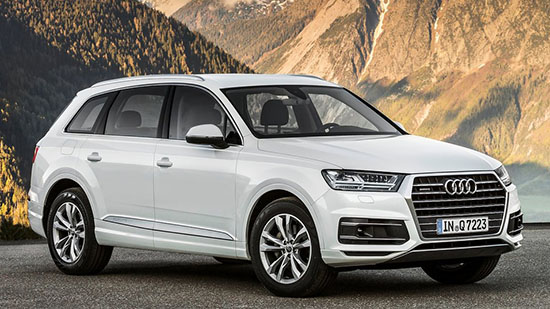 Or, basically, about $6000 more than the much better looking previous generation.
And, of course, no more diesel version for the US market.
It is also about $5000 more than the new Volvo XC90.
I am not a big fan of the new Volvo SUV. But the Q7 makes it look like Marilyn Monroe.
I really think the new Q7 is one of the worse designs in the past years. Much worse than the previous one. And now it also looks cheap.
Like a big A3 hatchback. (Which also looks much worse than its previous self)
Plus, the interior seems really bad. At least in the pictures (I will see for myself next week at the L.A Auto Show).
I sat in the new XC90 last year, and was extremely impressed with its interior.
All I can say is: good luck!