2017 Chevrolet Cruze Hatchback
Last Updated: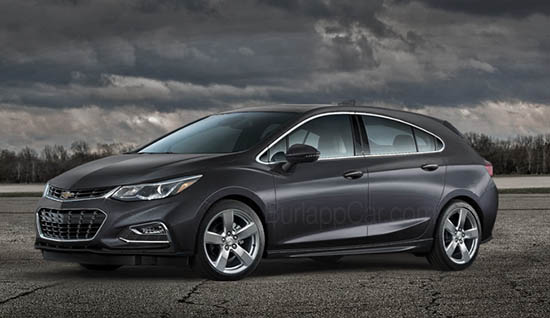 Chevrolet was selling a hatchback version of the previous (Still current I guess) Cruze compact in Europe.
It was never sold in the US.
But GM has mentioned many times that the new model will get a hatchback as well. And it will make it to the US.
Quite an easy decision since Chevrolet stopped selling cars in Europe altogether.
And the new hatch was probably already designed and ready to go.
On top of that, it seems that everyone is now selling compact hatchbacks here. Even the new Civic will be available as a hatch next year.
The new Cruze hatchback should be officially unveiled during the first quarter of 2016.
Which could mean the New York Auto show.
GM is also saying a Diesel version of the new Cruze is still on schedule for the US.
(Which could pick up some of these sales VW is missing on the Jetta…)