All new 2016/17 Mercedes E Class
Last Updated: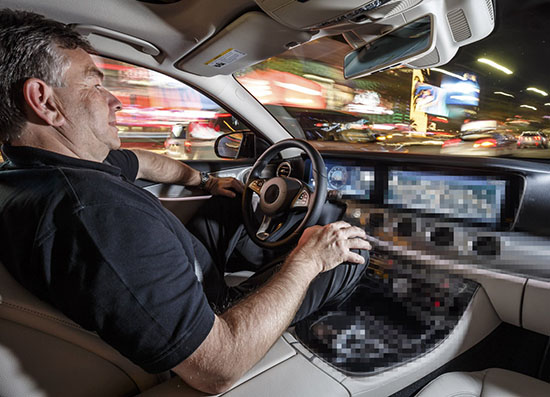 We will see the real thing very soon.
But so far, even with all that pixelated stuff, this is the best picture of the new interior I've seen.
And, as expected, it looks exactly like a cross between the C-Class and the S-Class.
No surprises here…
Also, the mix of a wide angle lens and this huge BFG type human driving the car makes the new E-Class seem like a tiny clown car.
Just saying…