All new Mazda CX-9
Last Updated: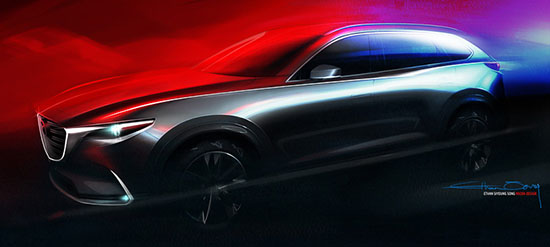 Even though it still looks really good, the current CX-9 has been in production for 9 years.
Yes, 9 years!
So a new one is due. Really.
And, from that (exaggerated) sketch, it looks like another winner for Mazda.
It will probably dump the V6 for a turbo 4. Or at least a large 2.5 Liter in the base model.
The current V6 is a Ford engine. And Mazda doesn't have one of their own.
Plus, Gas mileage…
On another note, it looks like the grille has officially become the bumper now.
At least on some cars. (like this one)
I remember the "old days" when the bumper's job was to protect the grille and headlights.