AutoShow Quick note: Mazda VS. Fiat
Last Updated: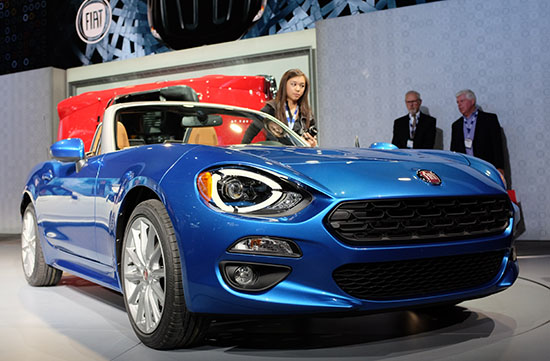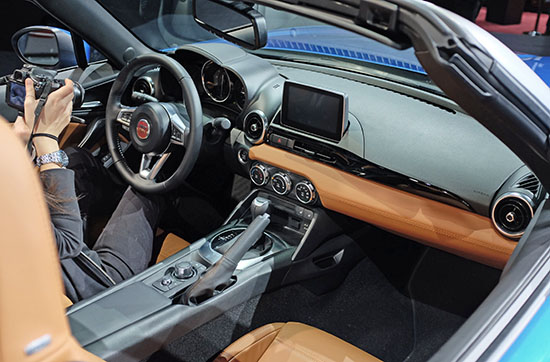 I must be in the minority, but I do like the Fiat version better than the Miata.
I was a big fan of the previous version Miata. (Test drove it twice)
But I cannot warm up to the current (more aggressive) design.
So I do like the Fiat "clone" better. (except when compared to the still stunning 1966 original Pininfarina design)
It does have a different design, and the front is a bit longer.
Which I like.
The interior is exactly the same. But you can order this brown color. (I think the Miata now comes in black only. Except for that limited "launch edition")
It was also really fun watching all the long/boring PR BS introducing the car. And its "Italian heart".
The whole thing was about being Italian etc… Never, of course, mentioning the Mazda link. Ever.
It should also end up being the most reliable Fiat ever made. (Since it is built in Japan alongside the Miata).
Another plus…
What do you think?