Genesis G90 = All new Hyundai Equus
Last Updated: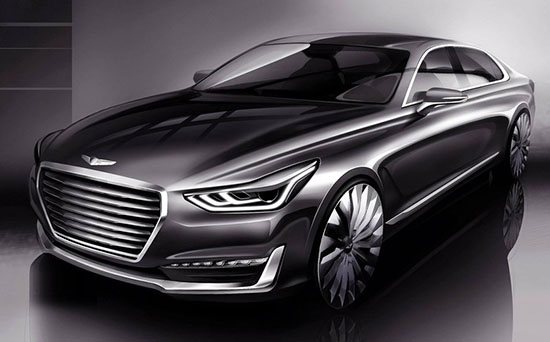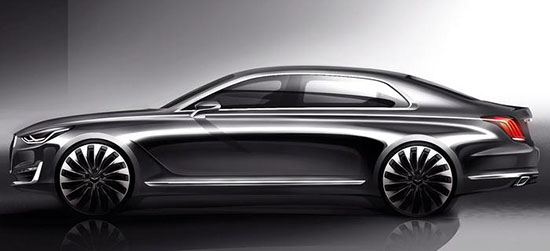 The Equus is dead, long live the Genesis G90.
Hyundai has finally decided to see its luxury cars under another brand called Genesis.
The new Equus will be the top go the line. Now called the Genesis 90.
It will be joined by the "face lifted" Genesis sedan" and the all new coupe.
As well as a couple of SUVs and a smaller sedan.

This is the real thing.
So we're talking conservative here. Nothing crazy. (And not nearly as nice as the teaser sketches above…)
As we know, this will never attract people who are looking for an S Class, a 7 series or an A8.
It is mainly going after the Lexus LS.
But also the new Cadillac C6 and maybe even the new Lincoln Continental.
The Equus sold 3415 units last year.
While Lexus sold 8559 units of the LS sedan.
And the LS is also all new for next year.
So Hyundai really needs to push that new brand. Which will help a lot.
So far, the current Equus starts at $61 000. While the Lexus is at $73 500.
Which is not that much of a difference. Especially considering the Lexus excellent reputation.
And let's not forget the new comer, the Cadillac CT6.
Which will start at around $53 500. (Although this is for the 2.0 Liter model.
The V6 starts at $55 500. And $64 400 for the V6 turbo)
I think the CT6 might be the one to watch. As recent Cadillac sedans have been great drivers.