VW new Electric Concept
Last Updated: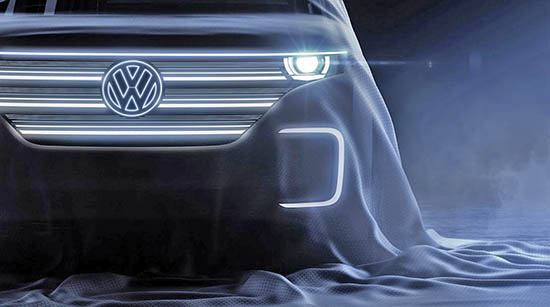 Yes, another concept from VW.
Not a production car. It seems they have no problem showing us tons of concepts every year.
Their problem is, (Besides cheating on diesel emissions) actually coming up with new production models.
The last one we saw was the new Tiguan. (And God only knows when that will come to the US.)
There were rumors about a new version of the retro Microbus for this concept. Imagine, a cool looking all electric Microbus.
But no… From this picture, it just looks like yet another new front end design. (With that weird LED light that doesn't fit the rest of the design)
Of course, we can't see what's behind that front end, but I can tell you it's probably not a cool
Microbus.
We'll see the whole thing really soon, since they will unveil it at the CES show.