2017 Acura MDX
Last Updated: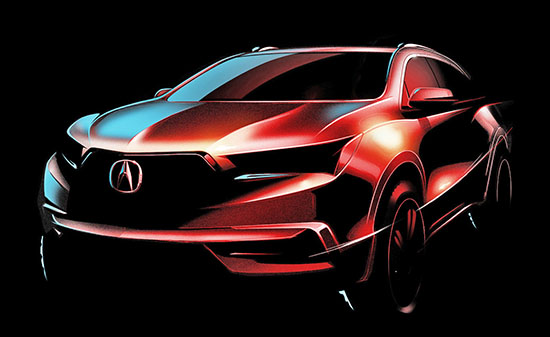 So far, the MDX has always looked pretty boring. And bloated.
This teaser sketch shows the next one might be quite different.
And with, finally, a new grille.
(It took Honda so many years to admit they had a grille design nobody liked.)
It looks quite busy, but could also be pretty interesting.
We will see the whole thing at the upcoming New York auto show.