2017 Alfa Romeo Giulia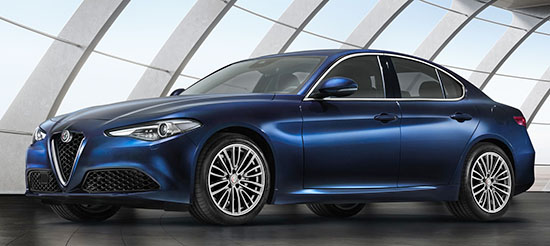 This is the "regular" 2.0 Liter Turbo version.
Not the crazy Quadrifoglio one with 505HP that no one will buy.
The one above is the one we'll actually see in the streets.
The same 2.0 Liter Turbo will be available in a bunch of versions, from 180HP all the way to 330HP.
I think it looks a lot better than the Quadrifoglio.
Not amazing, but pretty nice.
The question is, is it nice enough to get people out of their A4 and 3 series…