2017 Acura MDX
Last Updated: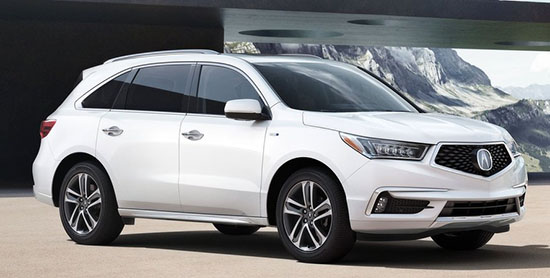 They did it. They finally got rid of that weird "beak/shield" grille they were putting on everything.
And they replaced it by… another ugly design!
I mean what the hell is that??!
And they just added a giant version of their logo on it, to make sure we know what it is.
(That logo is so great looking too….)
This "refreshed" MDX looks even older than last year's model. It is terrible.
I think it's time for Acura to give up. Give up on designing their own car.
Call Giugiaro to the rescue ! Anyone but the people they have right now.
And do it fast.
It is basically impossible to find a worst looking SUV for the price, really.
This looks like a cheap eastern european car.
The sad thing is, Acuras are really good cars. They drive really nice and are super reliable.
Wow…..